Introduction
The European Kyokushinkai Sonoda Group is the official European branch of the International Kyokushinkaikan Sonoda Group
In the Kyokushin Sonoda Europe we have the follow Shihan's:
Shihan Lee Costa(Country Representative U.K.), Shihan Horst Santo(Country Representative Germany) and Shihan Włodzimierz Weselski, 5th Dan, Country Representative Poland.
Shihan Lee Costa, 7th Dan Country Representative U.K.
Profile of Shihan Lee Costa.
Shihan Lee is celebrating his 55th year practising, teaching and promoting Karate, Lee was the first person to be awarded his 1st Kyokushin black belt in Cardiff.
Lee proved himself in the demanding field of knockdown & non-contact in Wales and was the 1st Welsh Champion in both, in the very first championships held in Wales, Lee has travelled all over Europe competing and travelled to Japan to train. Lee is a dedicated instructor and has been teaching Karate in the Penarth leisure Centre since it opened in 1984 making it one of the oldest running Karate clubs in the Vale of Glamorgan, he takes great pride knowing that he has kept thousands of children off the streets over many years with his encouragement and teaching.
It is a testament to his commitment and dedication that Lee has a number of students who started training as juniors over 30 years ago and are still training with him to day and some of these student's own children now train with Lee also. Over the years Lee had the honour to demonstrate the art to Her Majesty the Queen and the Duke of Edinburgh, as well as demonstrating to the Army and provided training classes for the police. Shihan Lee Costa is Country Representative of United Kingdom. Please contact Shihan Lee Costa if you have any questions.
For more information send email to: info@kyokushinsonodaeurope.eu
Shihan Włodzimierz Weselski Country Representative Poland past away. R.I.P.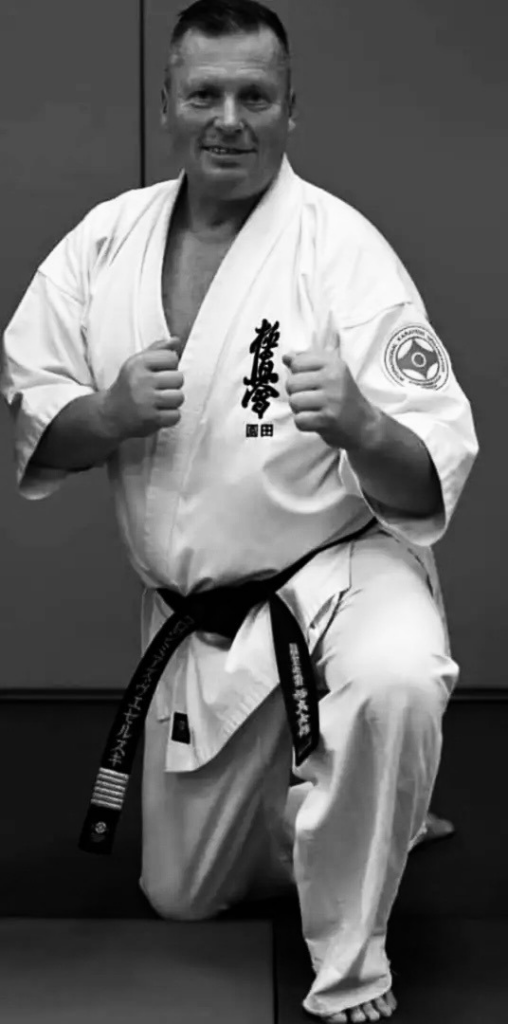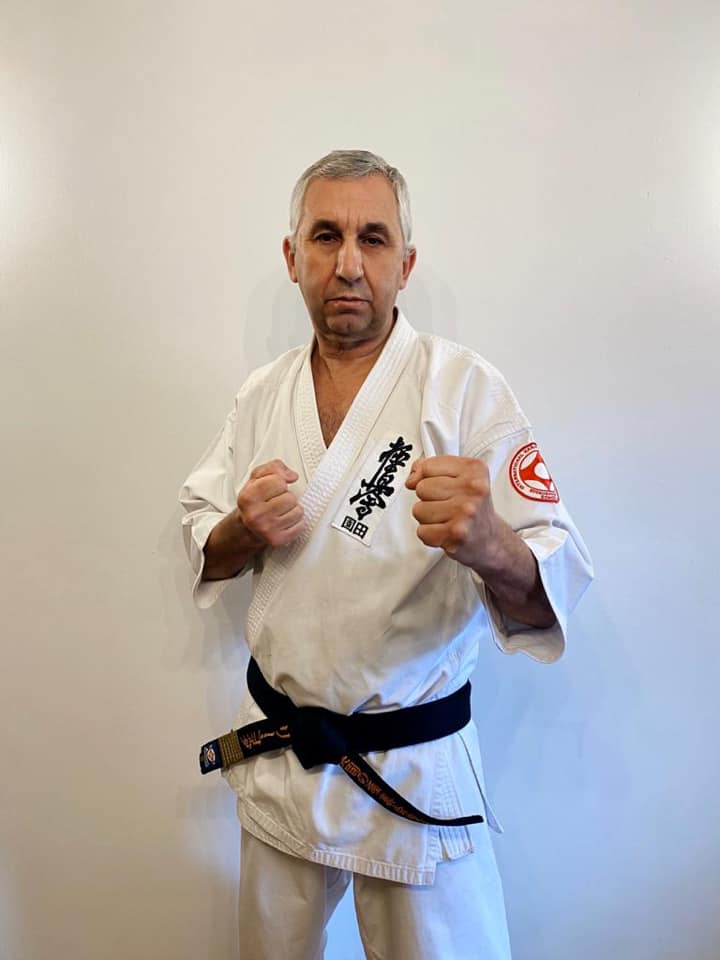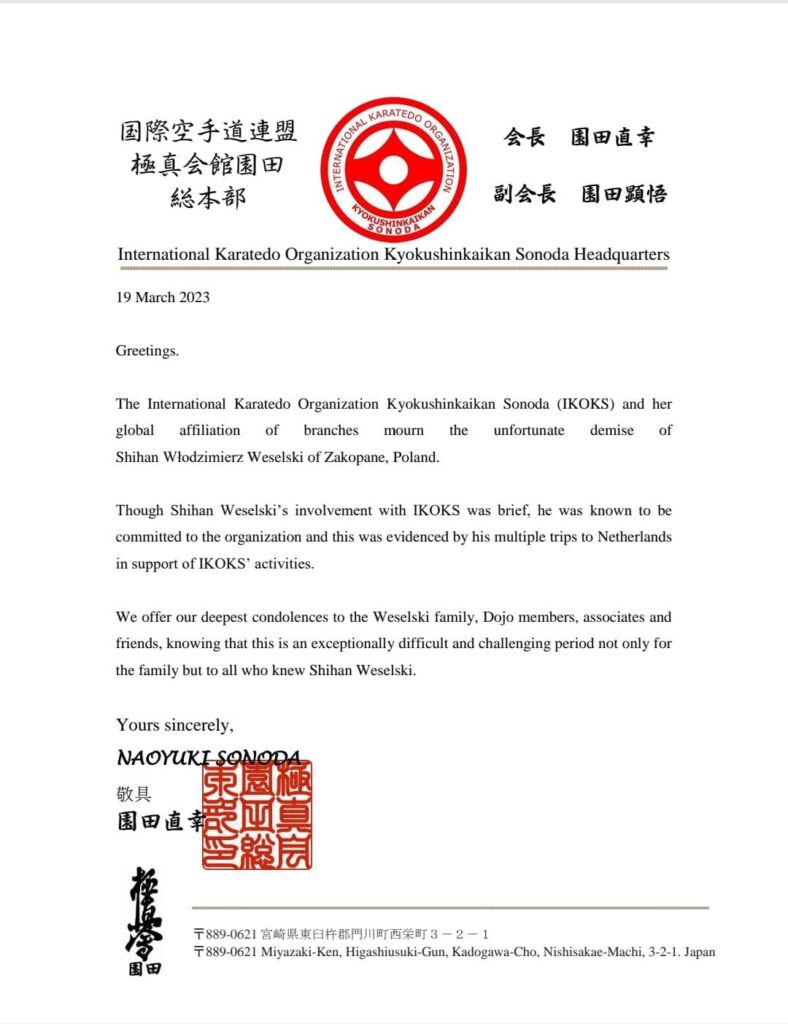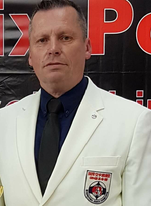 Profile: Shihan Horst Santos, country representative Germany
Shihan Santo began Kyokushin Karate in October 1974 at the notorious Karate Club Oyama under the direction of Shihan Ingo Freier in Berlin.
Ingo Freier is internationally recognized as the first German Kyokushin Karateka in Germany. In 1980 Shihan Horst Santo completed his 1st DAN under Ingo Freier. National and international participation in tournaments as well as appearances on TV were henceforth part of his Kyokushin Karate career
https://www.sonoda-germany.de/leere-seite
For more information about Sonoda Germany make contact by email with vice country representative Robert Krüger: ikoksonodagermany@web.de
Also for more information send email to: info@kyokushinsonodaeurope.eu